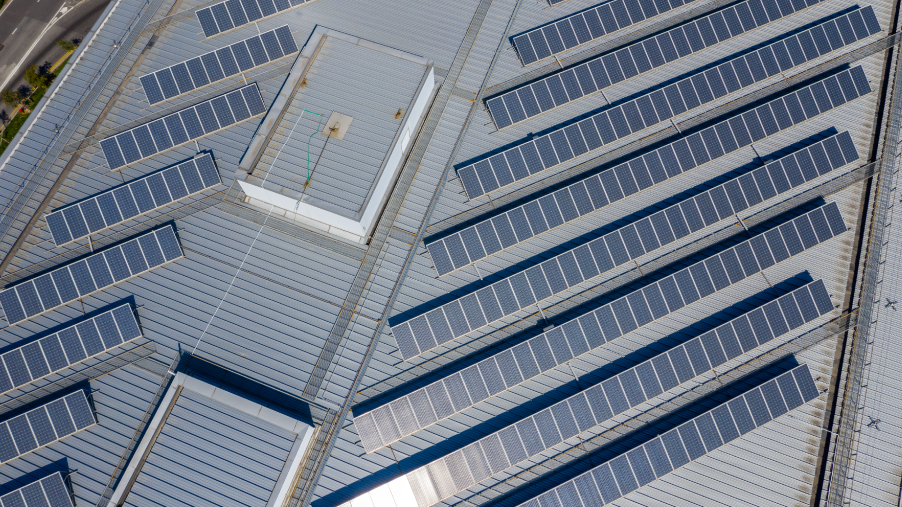 Step out on a Delhi street in the white heat of May and India's solar power potential comes into full view. Our solar revolution is in full swing, supported by a climate with more than 2500 hours of annual sunshine and favourable government policies to spur innovation.
India's installed solar capacity has increased over the past seven years from 2.63 GW (March 2014) to 49 GW (December 2021). According to the Central Electricity Authority, by 2030, India's power requirement will reach 817 GW – and over half of this would be clean energy, with 280 GW from solar alone.  The Indian Union Budget for 2022–23 increased solar power's allocation by 29%, a drop from last year's increase but still a hefty boost for the industry.
All this can only make India's utility solar industry scale up rapidly, and more professionally operated. Take Rajasthan's Bhadla Solar Park, the world's largest. Covering 14,000 acres, it boasts of more than 10 million solar panels and a capacity of 2,245 MW. Light glints off silver panels covering up the sand when seen from satellites.
But solar power's scale come with challenges. How do you keep millions of solar panels in top notch condition – working at maximum capacity? And with land in short supply, where should they be installed?  Luckily, technology has solutions.  Key technological trends influencing India's utility solar include energy storage, mono PERC, floating solar plants, blockchain, AI and machine learning.
Energy storage:
Energy storage can manage peak demand, save operational costs, and increase grid stability and resilience, needed as renewables are an intermittent source of energy.  Though cost is an obstacle, but India's biting the bullet. In 2021, government agencies and private companies invited bids to develop a total 3 GWh of standalone battery projects to support the country's ambitious renewable energy programs.
Leading the charge is the state-owned Solar Energy Corporation. In October 2021, the Corp invited proposals from prospective bidders to set up 500 MW/1000 MWh Standalone Battery Energy Storage Systems (BESS) in India.
Mono PERC: 
Indian solar has been slow to use monocrystalline (mono) cells due to the higher cost, but this is changing. Mono PERC panels have well known advantages: higher energy yield with very high energy efficiency of  upto 22%, better performance at low light levels and greater durability.
Advanced mono technology – mono PERC – is likely to dominate Indian utility solar in future, and the PV manufacturers are on the case. In 2021, Rayzon Solar, a Gujarat[A5] -based PV manufacturer, scaled up its production lines up to 1.5 GW with the addition of 1.2 GW of mono PERC output capacity. The new line will produce 600 Wp panels with around 21.4% efficiency. In October, Reliance stitched four clean energy deals, including acquiring REC Solar Holdings AS (REC Group), a Norway-based firm, and Sterling & Wilson Solar, based in India – as it entered into panel/polysilicon arena, directly competing with Chinese panel manufacturers.
Floating Solar Plants
Pricier than land based solar, but, says the World Bank, floating plants are a smart approach to clean energy. The Bank agrees they're ideal for "countries with high population density and competing uses for available land," which sounds a lot like India.
More energy efficient than their land-based cousins, floating plants suffer less from dust and are cooled by the water underneath. It's a win-win because they improve their host reservoirs by cutting down evaporation and stopping algal growth.
Andhra Pradesh boasts India's largest solar power plant, commissioned by Bharat Heavy Electricals Limited (BHEL). Its approx. 100,000 PV modules soak up the sun on around 100 acres of the surface of NTPC Ltd's Simhadri reservoir. Each year, the plant will save 46,000 tonnes equivalent of CO2 emissions and 1.3 billion litres of water and provide power to around 7,000 homes.
Blockchain 
We associate blockchain with cryptocurrency, but this technology offers much to the solar industry. Using blockchain, companies buy and sell energy directly, eliminating intermediaries. In 2021, Indian utilities launched the country's third blockchain-based pilot project for peer-to-peer solar power trading. In this venture, Tata Power Delhi is collaborating with Australia-based Power Ledger to enable prosumers to trade solar power with neighbouring buildings.
 Other advantages of blockchain for utility solar include greater cyber security, increased transparency, reduced wastage, and a streamlined supply chain to reduce maintenance costs.
AI and Machine Learning
Artificial intelligence (AI) and machine learning (ML) are absolute game-changers for the solar industry. These technologies not only give utility companies better forecasts but also help them manage their grids and plan maintenance much more effectively.
Emmanuel Lagarrigue, former chief innovation officer at Schneider Electric, explained this beautifully in an article for the World Economic Forum. "If you think of distributed energy resources as individual musicians, a utility is a conductor keeping the orchestra in sync as AI composes the symphony in real-time,"
At Quadrical, our Digital Twin based CMMS and Snap-On Advanced Analytics use Machine Learning to make sure every note of your symphony is perfectly in tune.  By building a Digital Twin of every sensored part of the plant, we ensure they act like super sleuths, pinpointing system errors and abnormalities, and identifying underperformers to provide completely automated revenue prioritized tickets that require fix so your plants are always operating at peak capacity.
Read more at:
https://www.investindia.gov.in/team-india-blogs/budget-2022-state-solar-energy-sector
https://energy.economictimes.indiatimes.com/energy-speak/solar-energy-technology-top-6-trends-to-watch-in-2020/3813
https://mercomindia.com/top-developments-indian-storage-2021/